Exploring Bliss and Serenity with Maxx: Things to Do at Wellness Festival Singapore
Singapore, a vibrant city known for its stunning architecture and bustling city life, is about to transform into a haven of wellness and rejuvenation during the highly anticipated
Wellness Festival Singapore
2023 (WFS).
From 17th June to 9th July, visitors and locals alike will have the opportunity to immerse themselves in a variety of activities aimed at enhancing their well-being and finding inner peace. We will explore some of the captivating experiences awaiting attendees at the festival.
The Wellness Sensorium at The Meadow, Gardens by the Bay
One of the highlights of the Wellness Festival Singapore 2023 is The Wellness Sensorium, located at The Meadow in the magnificent Gardens by the Bay.
This ethereal sanctuary offers a plethora of transformative experiences. Step into a world of tranquility as you participate in guided meditation sessions, allowing your mind to find stillness amidst the breathtaking surroundings of nature.
Engage in invigorating spin classes that promote physical fitness while connecting with your inner self. For a unique sensory journey, indulge in sound bath sessions, where the gentle vibrations of harmonious sounds will help restore balance and promote deep relaxation.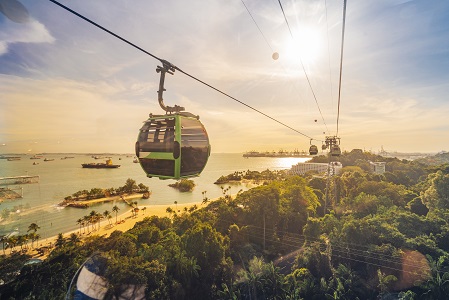 Zentosa Fest on Sentosa
Escape the urban buzz of Singapore and find solace on Sentosa Island, home to pristine beaches and luxurious resorts. At Zentosa Fest, Sentosa transforms into a paradise for yoga enthusiasts, offering a range of masterclasses led by renowned instructors.
Whether you're a seasoned practitioner or a beginner, these masterclasses provide an opportunity to deepen your practice and learn from experts. Breathe in the fresh sea air at Palawan Green, feel the warmth of the sun on your skin, and let the serene surroundings of Sentosa elevate your yoga experience to new heights.
Discover Lush Greenery at Jewel, Changi Airport
Nestled within Changi Airport, Jewel is a world-class attraction that seamlessly combines nature and modernity. Step into a mesmerizing indoor forest, complete with cascading waterfalls and lush greenery.
Take a leisurely stroll along the Canopy Park, where you can unwind amidst tranquil gardens and enjoy panoramic views. Engage in mindful walking meditation at the Shiseido Forest Valley, allowing your senses to be rejuvenated by the healing power of nature.
Jewel offers a respite from the fast-paced city life, inviting you to reconnect with yourself in the midst of natural splendor.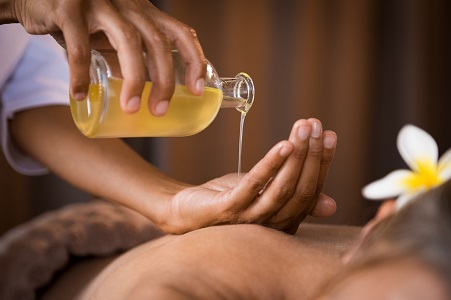 Ayurvedic Therapy in Little India
For those interested in holistic well-being, a trip to Little India during the Wellness Festival Singapore 2023 is required. Explore the rich culture and age-old Ayurvedic healing practices by immersing yourself in a range of cleansing and restorative regimes.
Learn about a variety of Ayurvedic clinics and wellness retreats where you can indulge in restorative therapies and procedures. Allow trained professionals to use specialized Ayurvedic rituals, herbal massages, and detoxification therapies to bring harmony and balance back to your mind, body, and spirit. The lively atmosphere and rich heritage of Little India make for the ideal setting for your wellness journey.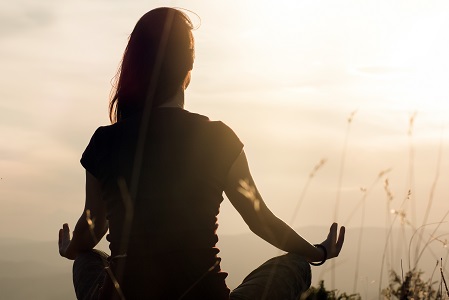 Eradicate complicated sign-ups and bill shocks with Maxx SIM only plans
Subscribe to a fuss-free philosophy by adopting a no-frills, no-contract SIM only plan. With an easy-to-follow two-step sign up process, Maxx on Maxx.sg does not bog you down with tedious forms and long-winded billing processes. It automatically renews every 30 days with no contractual obligation, all
mobile SIM plans
from as low as $10.
The Wellness Festival Singapore 2023 promises an array of transformative experiences that will rejuvenate your mind, body, and spirit. From The Wellness Sensorium at Gardens by the Bay, where meditation, spin classes, and sound baths await, to yoga masterclasses on Sentosa Island and the lush greenery of Jewel at Changi Airport, there are countless opportunities for personal growth and well-being.
Embrace this extraordinary festival and embark on a journey of self-discovery, finding inner peace and serenity amidst the vibrant city of Singapore.
With over 29 destinations, Maxx Data Roaming Add-on is available on the Maxx app from $6 per 1GB for 30 days; T&Cs apply.
Maxx plans start from just $10, available at Maxx.sg
Information stated is accurate at time of publish.