5 Common myths about SIM-only plans in Singapore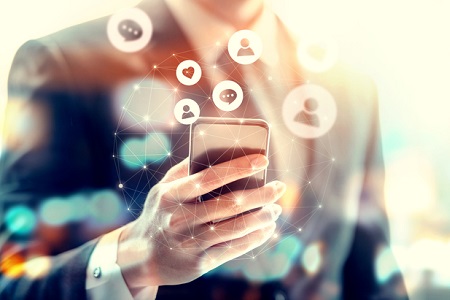 Read this before you sign-up for any new mobile plan
Unless you are living under a rock, chances are you would at least own a mobile device and plan. And though we all possess one, it has never been one-size-fits-all with complicated contracts and penny-pinching data providers.
Some individuals indulge in data-heavy recreation i.e., gaming, Netflix, YouTube; while others – including entrepreneurs or celebrities – do so out of sheer necessity, because it's the most realistic way to keep their private and professional lives in check. Whatever your preferences or lifestyle choices may be, everyone can reap benefits from a practical, price-friendly and balanced mobile plan.
A good place to start prior to selecting your new plan, is to address the many misinformation and myths that surround
SIM-only plans
– debunking these can help you determine what's truly the mobile plan for you. The following five common myths highlight some of the recurrent assumptions and explains why Maxx SIM-only plans are worth every dime.
1. All mobile plans have hidden costs.
Many people assume that mobile plans come "out of the box" – and that we pay only a monthly flat fee. However, typical contract plans may incur hidden costs, activation fees and even phantom miscellaneous charges.
True, charging terms may have been written in the fine print, but it's the most hard-hitting when they creep onto your bills.
SIM-only plans such as Maxx offer a straight up single price with flexible add-ons.
With no contract and an auto-renewal every 30 days, you have the power to choose an upgrade or remove unnecessary add-ons to suit your current requirements.
2. All mobile plans have tedious sign-up processes.
Forget the clunky application processes and challenging log-in fields – signing up on Maxx can take as little as 2 minutes in 2 simple steps.
While many customers believe the bombardment of questions are a part and parcel of every application, this doesn't necessarily need to be excessive.
Furthermore, upon receiving your SIM card (with delivery charges waived) you will be given the opportunity to furnish other supplementary information on the intuitive Maxx App.
Less fuss, less hassle – signing-up should always be THIS easy.
3. You will always be data poor.
The appeal of using data without discretion draws many to pick pricey plans.
What most people find is that while they enjoy the freedom of using data unbridled, they also exchange them for new shackles – a hefty bill.
Maxx SIM-only plans offer data of up to 120GB at affordable prices.
Don't deny yourself from being data rich without breaking the bank.
4. Roaming charges will cost you a limb.
Some paranoid individuals mistakenly believe that roaming charges will inevitably result in bill shocks.
Starting any
roaming data overseas
will put them on the fast track to unpredictable, unsolicited charges.
With as low as $6 for 30 days, you can add on Roaming Data via the Maxx App for at least 29 destinations.
Having a peace of mind while savoring your travels should be a birthright.
5. Porting-in or transferring numbers from another telco is a pain.
Submitting to the fear of change is an unfortunate human condition.
But the fact is changing your network service provider is not necessarily for the worse.
Transferring your existing number
from another telco may seem daunting, but really, it's quite seamless and does not involve messy disruptions during transition.
Knowing when to walk away and move on to a better plan is therefore critical.
The $15 Maxx Flash Deal is valid from now till 15 April 2023; T&Cs apply.
Maxx plans start from just $10, available at Maxx.sg
Information stated is accurate at time of publish.