5 Must-Have Travel Apps in Malaysia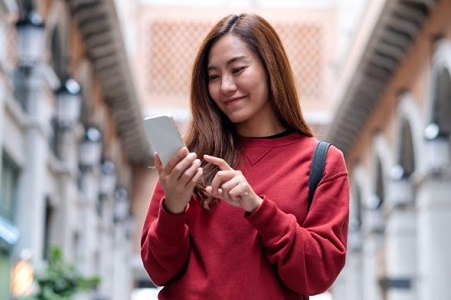 As the world becomes increasingly digital, travel apps have become indispensable for both casual adventurers and seasoned globetrotters alike. The rise of smartphone technology has revolutionised how we explore the world, helping us discover hidden gems, connect with locals, and navigate unfamiliar territory with ease.
Malaysia, a melting pot of diverse cultures, culinary delights, and vibrant cities, is no exception. If you plan to travel to Malaysia from Singapore in the coming months, we highlight five must-have travel apps to enhance your experience, ensuring that you make the most of your trip.
1. Grab: Your Ticket to Cheap and Convenient Transportation
Getting around Malaysia can be a breeze, thanks to the Grab app. Serving as a one-stop transportation solution, Grab connects users to various transport options, from taxis and private cars to bus and ferry services. With a user-friendly interface and transparent pricing, this app ensures that you can travel comfortably and affordably. In addition, Grab also offers food delivery services, which can come in handy for days when you want to eat in.
2. MyCurrency: Navigate Currency Conversions with Ease
Malaysia's official currency, the Malaysian Ringgit (MYR), can be a source of confusion for first-time visitors. This is where MyCurrency comes in handy. The app provides up-to-date exchange rates for over 180 currencies, making it easy to calculate conversions while you shop, dine, or explore. With MyCurrency, you can avoid being charged exorbitant exchange fees and ensure that you're getting the best deal possible during your travels.
3. Splitwise: Simplify Group Expenses
Travelling with friends or family will – no doubt – be an unforgettable experience, but keeping track of shared expenses can often lead to headaches. Splitwise offers a seamless solution by helping you manage bills and shared expenses with ease. Whether you're splitting the cost of a meal, accommodation, or group activities, simply input your expenses and Splitwise will calculate who owes what.
By taking the stress out of group finances, Splitwise allows you to focus on creating lasting memories with your travel companions.
4. Klook: Discover and Book Unforgettable Experiences
Lack the time to plan a proper itinerary? Or trying to figure out where to start? Klook makes it easy to explore the best that Malaysia has to offer by providing a platform for booking travel experiences, dining options, and accommodations – all in one place. Before travelling to Malaysia from Singapore, you can browse through curated lists of activities, read reviews from fellow travellers, and enjoy discounts on popular attractions like the Petronas Twin Towers, Kinabalu Park, and Legoland Malaysia. Klook also offers seamless booking for transportation, making your trip planning a breeze.
5. GeoSure: Stay Safe and Informed
When exploring new destinations, safety should always be a top priority. GeoSure is a comprehensive safety app that provides location-specific information and safety ratings for neighbourhoods worldwide. By analysing data from various sources, GeoSure offers real-time insights into crime rates, environmental hazards, and more. This app empowers you to make informed decisions about where to stay, eat, and explore, ensuring that your experience in Malaysia remains enjoyable and worry-free.
Don't Forget to Purchase Data Roaming
While having the right travel apps is crucial for a smooth trip ahead, having a reliable and cost-effective data roaming plan is just as important. If you already have a Maxx's
SIM-only plan
, it is easy to add on roaming data prior to setting off on your trip to Malaysia from Singapore. As one of the
best SIM-only plans for roaming
, Maxx's roaming data add-on guarantees that you can use all your go-to travel apps without worrying about data usage or connectivity.
Once you're in Malaysia, simply activate data roaming on your mobile device by turning "On" the Mobile Data and Data Roaming option in your settings. Remember to install the Maxx app to keep an eye on your data consumption and roaming allowance, so you're always kept up-to-date on your remaining balance.
With Maxx's SIM-only plan for roaming along with the above essential travel apps at your disposal, your upcoming adventure in Malaysia will be the best yet.
With over 29 destinations, Maxx Data Roaming Add-on is available on the Maxx app from $6 per 1GB for 30 days; T&Cs apply.
Maxx plans start from just $10, available at Maxx.sg
Information stated is accurate at time of publish.