Benefits of A SIM-Only Plan in Singapore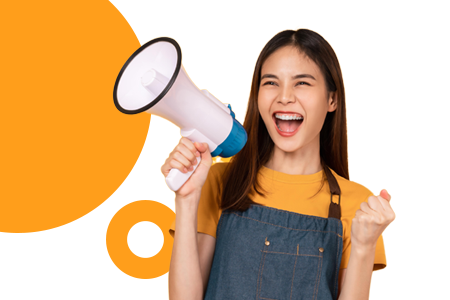 Are you tired of being tied down to expensive mobile phone contracts that don't quite fit your needs? Or are you ready to say goodbye to hidden charges and long-term commitments? Then you're in luck because SIM-Only plans are the way to go! The demand for SIM-Only plans in Singapore is accelerating at a remarkable rate as consumer behaviour and beliefs begin to change. As people are increasingly looking for flexibility and affordability in their mobile phone plans, SIM-Only plans are becoming the go-to choice for many. If you're considering getting on board with these plans or simply looking for more information, you've come to the right place because Maxx's guide to SIM-Only plans will inform you of the benefits that make it one of the best options on the market.
What Is A SIM-Only Plan?
If you're wondering what all the fuss is about SIM-Only plans, let us break it down for you. Essentially, a SIM-Only plan is a mobile phone plan that offers you a SIM card and mobile number, without the added cost of being locked into any contract with your provider. It is a postpaid no contract SIM plan that offers you data, talk time and messages at an affordable fixed monthly fee.
This means that should you wish to, you can keep your existing phone and simply switch to a new mobile service provider without incurring any added costs. The best part? It's usually more affordable than traditional mobile phone plans because you are not paying for a contract or a new mobile device. So, if you're someone who likes to keep up with the latest smartphones or simply doesn't want to be locked into a long-term contract, a SIM-Only plan might just be the perfect solution for you.
With so many options available in the market, it can be overwhelming to choose the right one. That's why we're excited to introduce you to Maxx's SIM-Only plan and the host of benefits that make it a standout choice.
Benefits Of Maxx's SIM-Only Plan
1. Seamless Sign-up
When it comes to signing up for a mobile phone plan, we all want it to be quick and easy, right? Well, that's exactly what you get with Maxx's SIM-Only plan. With just two simple steps and under two minutes, you can have your plan purchased and your SIM card on the way to your home in Singapore. That's right, you can say goodbye to the dreaded queues at retail stores and the endless paperwork that comes with traditional phone plans. Maxx's SIM-Only plan takes the hassle out of the sign-up process, so you can get back to what really matters - using your phone to stay connected with the people and things you love.
2. Competitive Prices
Maxx's SIM-Only plan has got you covered with its reasonably priced rates in Singapore that won't break the bank. With affordable plans starting from just $10 for 10 GB, Maxx provides ample data, call and SMS options to suit your individual needs. Plus, there's no need to worry about hidden charges as everything is transparent and upfront. When you choose Maxx's SIM-Only plan, you can customise your plan according to your preferences and budget, and even take advantage of limited-time offers like the current flash deal for 100GB at just $15 that ends on 15 April 2023. At Maxx, we understand that affordability is a top priority for many, and that's why we're committed to providing all of our customers with the best value for your money.
3. No Contract
Having no contract is a major advantage of Maxx's SIM-Only plan, providing customers in Singapore with peace of mind and no bill shocks as you only pay for the amount of data you use. You can rest assured that you won't be locked into a long-term commitment, and you won't have to worry about any unexpected excess charges. This gives you the flexibility to choose a plan that works best for you. With Maxx's SIM-Only plan, you get to enjoy the benefits of a mobile phone plan without any strings attached.
4. All-In-One Plan With Free Data Roaming
Looking for a mobile plan in Singapore that has it all? Look no further than Maxx's SIM-Only plan! With this all-in-one package, you get generous data, call, and SMS options, as well as 2GB data roaming for use in Malaysia and Indonesia if you sign up the Flash deal 100GB plan. You can stay connected with your loved ones, stream your favourite content, and enjoy a peace of mind, knowing that you won't be hit with exorbitant roaming charges. If you need a boost for your data usage, Maxx offers
affordable add-ons
too. Say goodbye to the hassle of managing multiple plans and bills, and choose Maxx's SIM-Only plan for a truly seamless and convenient mobile experience.
Enjoy The Benefits Of A SIM-Only Plan With Maxx Now
Don't miss out on the opportunity to upgrade your mobile phone plan with Maxx's SIM-Only plan. If you're on the lookout for a mobile phone plan in Singapore that offers flexibility, affordability, and convenience, this plan is one of the best SIM-Only plans available. With seamless sign-up, competitive prices, no contract attached, and its generous all-in-one package, Maxx's SIM-Only plan offers everything you need in a mobile phone plan.
Simply sign up online now at Maxx
to access and enjoy all the features it provides. Alternatively, if you're heading overseas soon, consider our
roaming SIM-Only plan
to ensure you're connected to the world even as you explore new cultures.
Free 2GB data roaming in Malaysia and Indonesia (for users who signed up $15 Flash deal plan by 15 April 2023); T&Cs apply., available at Maxx.sg
Information stated is accurate at time of publish.