SIM-Only Plans: A Step-By-Step Selection Guide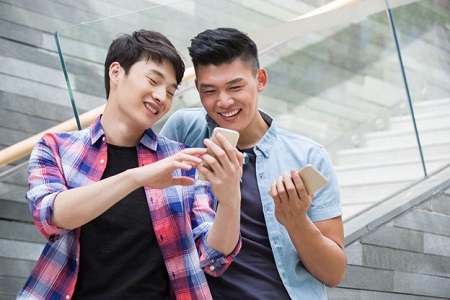 In the evolving landscape of mobile technology, SIM-only plans have emerged as a popular choice for many mobile users due to their flexibility, cost-effectiveness, and simplicity. As the name suggests, these plans provide a SIM card – no handset attached. This is great news for those who already own a phone or prefer to purchase a handset separately, steering clear of the costs and lengthy contracts associated with traditional mobile plans.
However, finding the best SIM-only plan in Singapore is not something you should rush into. To assist you in this process, take a look at our step-by-step guide to help you identify the right SIM-only plan.
Step 1: Let's talk about your mobile needs
The first step towards zeroing in on the best SIM-only plan is gaining a clear understanding of your
mobile data usage
needs. Are you a data aficionado who loves streaming videos or browsing social media? Or are you more inclined towards making numerous local or international calls? Recognising your usage habits is vital to ensuring that your plan isn't too little or too much but just right.
Step 2: Determine your budget
Next, it's time to crunch some numbers and set a realistic budget for your mobile plan. SIM-only plans are available at various price points, making it easy to find one that won't break the bank. However, keep in mind that the cheapest mobile SIM-only plans might not always be the most suitable for your needs. They could come with limitations like lower data caps or fewer calling minutes. The trick is to find a balance between cost and requirements, and keep an eye out for plans that offer value-added services, such as a SIM-only plan with free caller ID, which can bring additional savings.
Step 3: Weigh your options
Armed with a clear understanding of your needs and budget, it's time to compare providers and SIM-only plans in Singapore. While this step might require a bit of homework, it's definitely worth it to ensure you're bagging the best deal. Pay attention to factors like network coverage, speed, customer service, and user reviews. Each provider will have unique selling points, so choose one that aligns best with your usage habits and requirements.
Step 4: Check out additional features and benefits of the plan
Beyond the basic components of a mobile plan, providers often bundle additional features and benefits that can enhance the value of your plan. Look out for options like unlimited incoming calls, free roaming, and yes, a
SIM-only plan with free caller ID
. While these might not be absolute must-haves, they can significantly improve your mobile experience and provide greater value for your money.
Step 5: Make the switch and monitor the experience
Finally, once you've selected your SIM-only plan, it's time to make the switch. Most providers ensure a smooth transition process, but keep an eye on your experience during the initial days. Monitor your data usage, call quality, network coverage, and customer service experience. If something falls short of your expectations, don't be shy about looking into whether you can switch or tweak your plan without incurring hefty penalties. After all, your mobile plan should work for you, not the other way around.
Wrapping up
Choosing a SIM-only plan is not merely about cutting costs. It's about discovering a plan that complements your lifestyle and caters to your needs. A well-chosen SIM-only plan
offers a myriad of benefits
that enhance your mobile experience.
This is where our Maxx
no contract SIM-only plan
shines. Maxx exemplifies what a SIM-only plan should be - hassle-free, customer-centric, and value-packed. With no contract required, you can adapt your plan as your needs evolve. Whether you're a casual surfer or a data-intensive streamer, Maxx presents plans with ample data allowances, starting from 20GB all the way up to 120GB.
If you plan to travel overseas, you can also consider our
overseas roaming data
add-ons at very affordable prices.
Make the smart choice now and join the Maxx family. We're all about providing you with the best mobile experience – on your terms. Let's make it happen.
T&Cs apply.
Maxx plans start from just $10, available at Maxx.sg
Information stated is accurate at time of publish.